Danpoort 3M Brand Portfolio
Danpoort is responsible for all 3M™ non-standerd sanding products in the Benelux. Our portfolio contains 3M™ brands like 3M™ Cubitron II, 3M™ Trizact™ and 3M™ Scotch-Brite.
3M™ Cubitron II Abrasives
Related Markets: Marine, Heavy Industrial, Woodworking
3M™ Cubitron™ II abrasives are powered by 3M Precision-Shaped Grain technology that helps you meet the challenges of your job. 3M™ Cubitron™ II abrasives work fast, last long and run smooth. 3M™ Precision-Shaped Grain is the advanced technology behind 3M™'s Cubitron™ II products. Here's how it works: Precision-Shaped Grain is designed with sharp, angular structures that continuously fracture to form sharp points.
Danpoort produces a wide range of long sanding belts in 3M Cubitron II formats such as 784F, 947A, 967F and 984F. Besides the long sanding belts, we see the 3M Cubitron II 984F as a high-quality segmented wide sanding belt, which is produced in various sizes and configurations.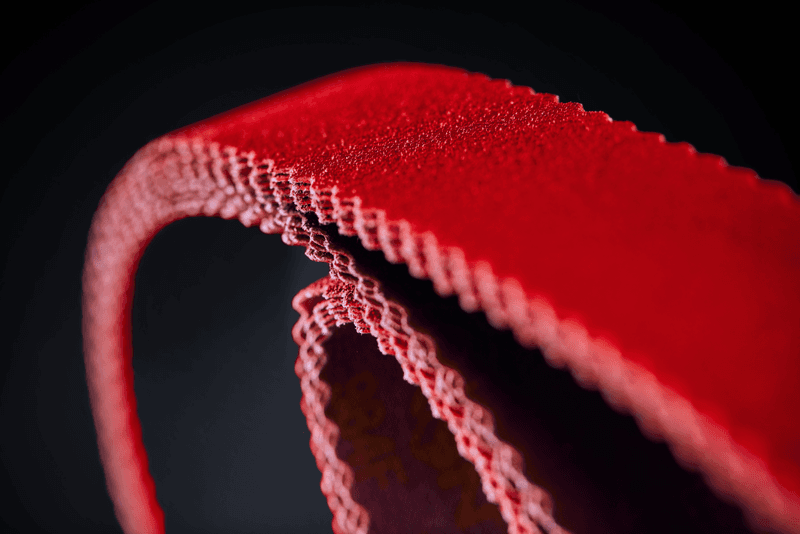 3M™ Trizact™ Abrasives
Related Markets: Automotive, Marine, Metalworking, Woodworking
Featuring precisely-shaped, three-dimensional abrasive structures, 3M™ Trizact™ Abrasives are ideal for work where consistent, refined finishes are essential. 3M microreplication technology makes Trizact more consistent and uniform than any conventional abrasive. Trizact also runs cooler vs. conventional abrasives – excellent for grinding, and for working with substrates that can easily discolor.
Micron-graded mineral abrasives can help you achieve fine finishes even to tough surfaces like stainless steel, chromium, nickel and cobalt-based materials. What's more, 3M™ Trizact™ Abrasives continually expose fresh cutting surfaces as they wear. The results are unmistakable: higher productivity, longer abrasive life, lower and more consistent reject rates, and uniformly smooth and refined finishes.
Danpoort manufactures a wide range of 3M Trizact Polishing Belts. Besides the popular 3M Trizact 237AA product we have in our portfolio 217EA, 253FA, 307EA, 337DC and 347FC.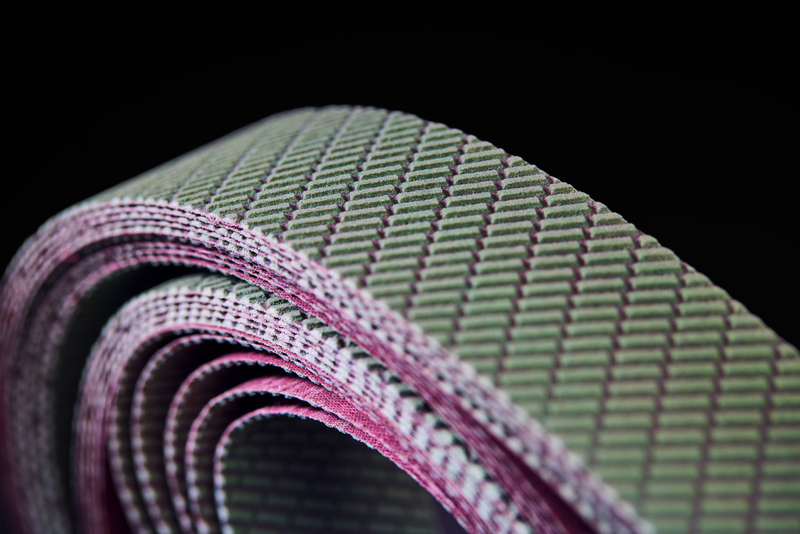 3M™ Scotch Brite Industrial Abrasive Products
3M™ Scotch Brite is a technology developed by 3M™ that consists of a non-woven web construction. This three-dimensional web is impregnated with abrasive grains to create a flexible, three-dimensional product. This open structure reduces the risk of warping or discolouration of the workpiece being worked on and also prevents clogging of the abrasive. This creates a better finish and gives the abrasive a longer life.
Due to the highly flexible abrasive, new abrasive grains are constantly being brought onto the work surface, ensuring a consistent and superior finish. Less risk of extra work and disturbances of critical tolerances due to the web's springy effect, costly repair work and unnecessary downtime are thus avoided.
Scotch-Brite™ abrasive belts manufactured by Danpoort are ideally suited for use on large surface grinders such as Kuhlmeyer. This type of grinding belt is ideal for perfect surface finishing. The belts can be used to finish surfaces on sheets, plates or formed and welded three-dimensional components.